First, download this app on your phone.
https://play.google.com/store/apps/details?id=com.my.mail&hl=en&gl=US
Once you open the app. you will see this screen and then select Other email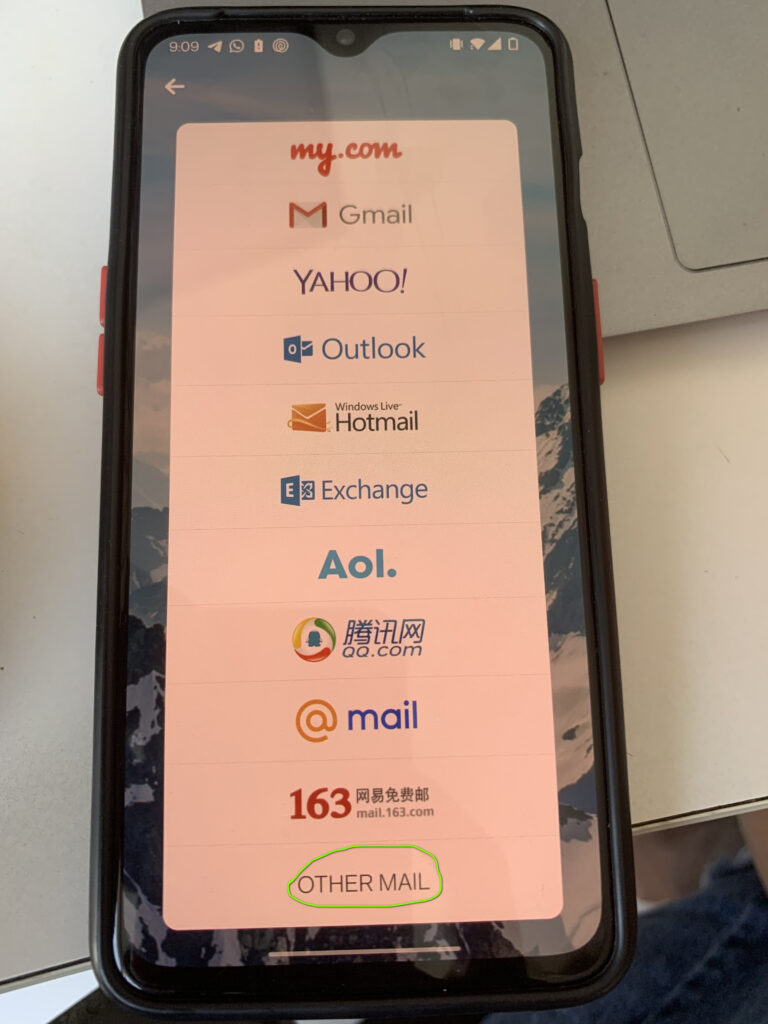 Now enter your email ID and password.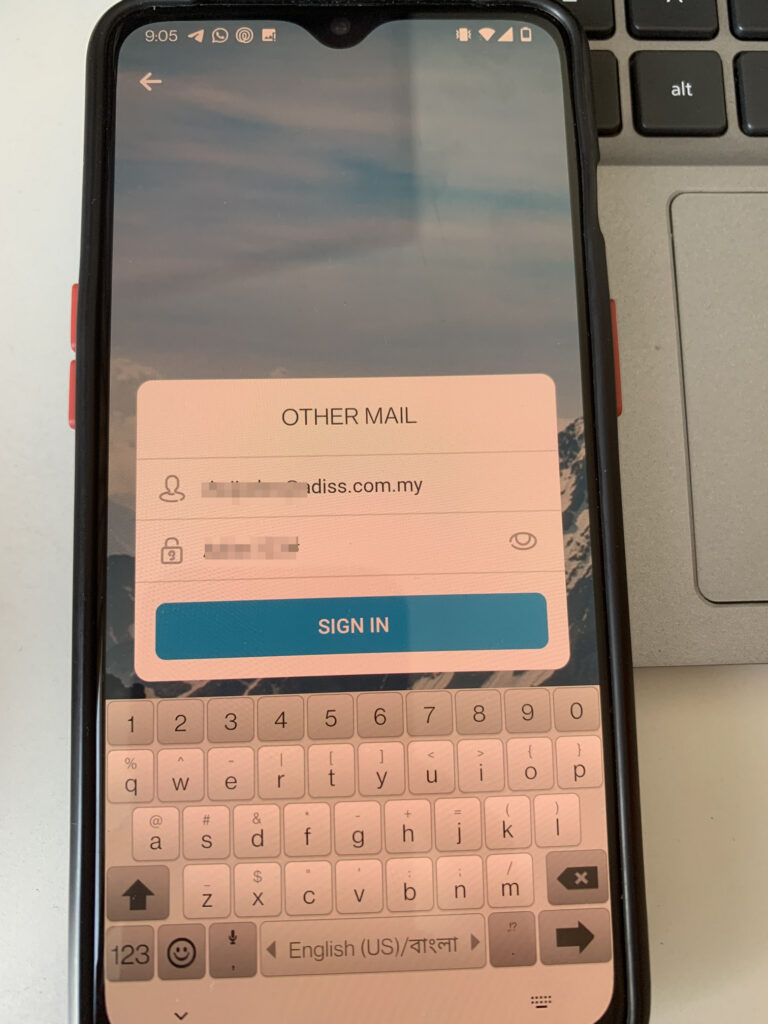 Now app will try to set up your account but it may fail and present below screen.
Now correct these settings as below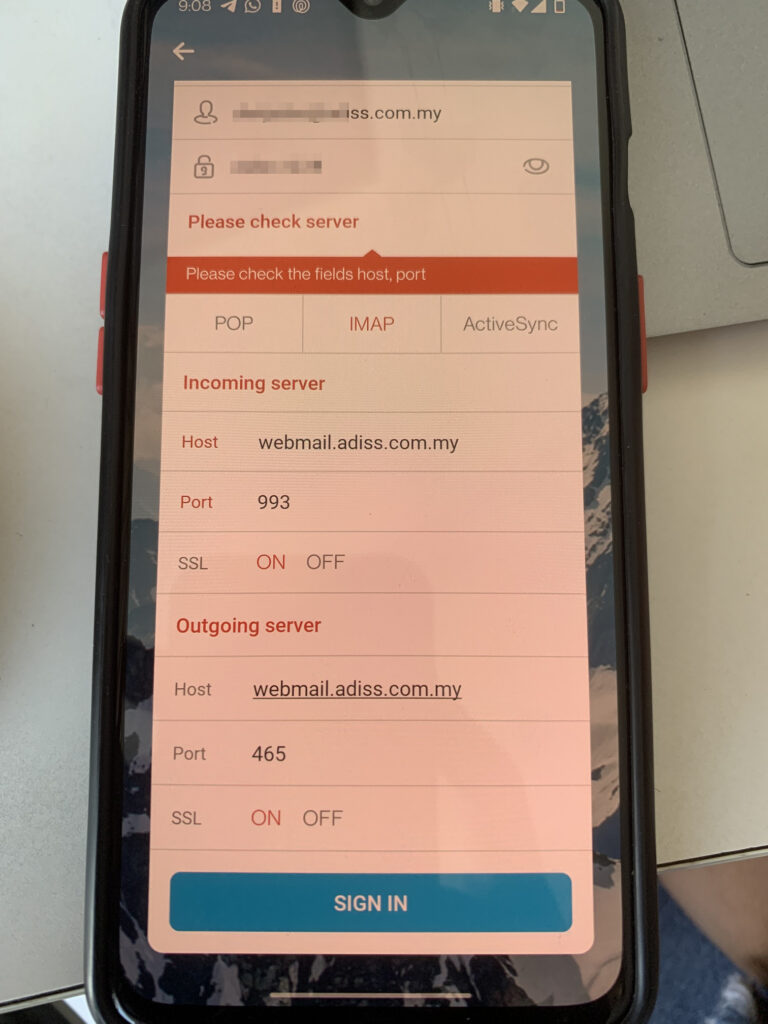 Now your mailbox is added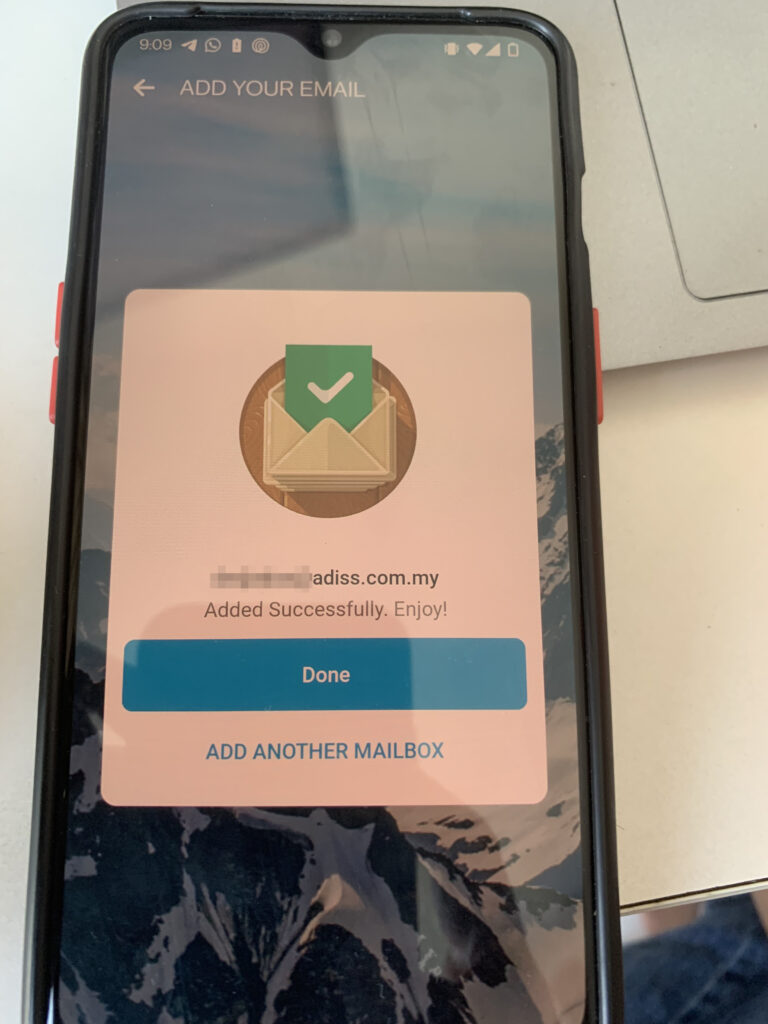 Now click on ADD ANOTHER MAILBOX to add apac.my mailbox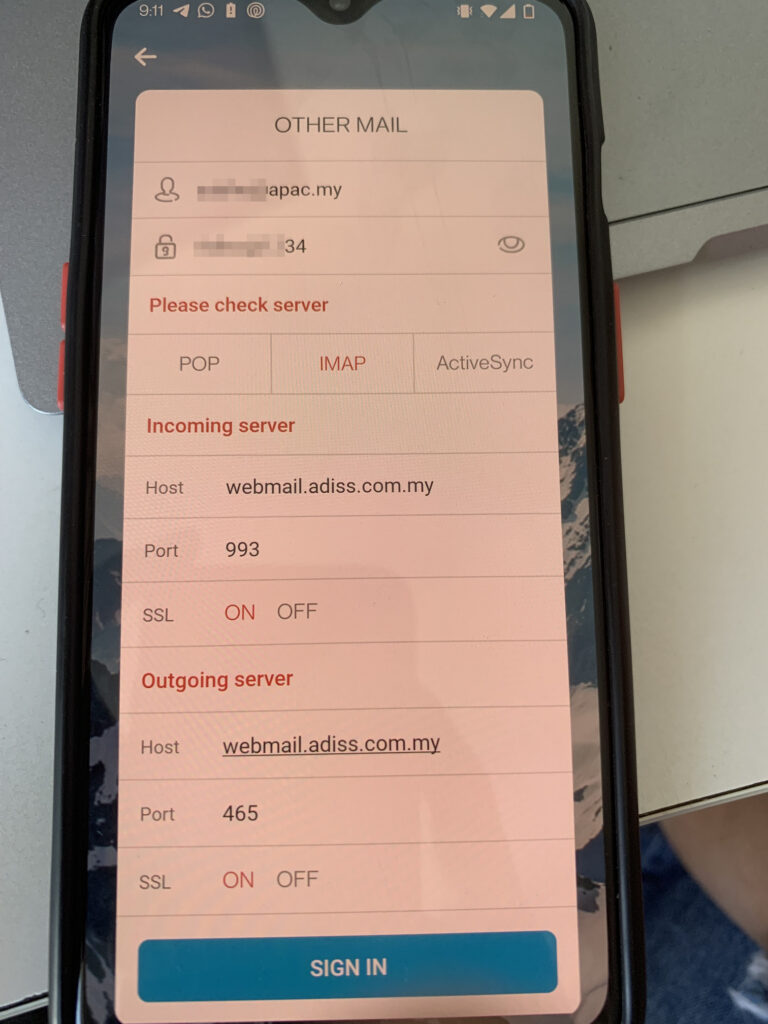 your account should be added.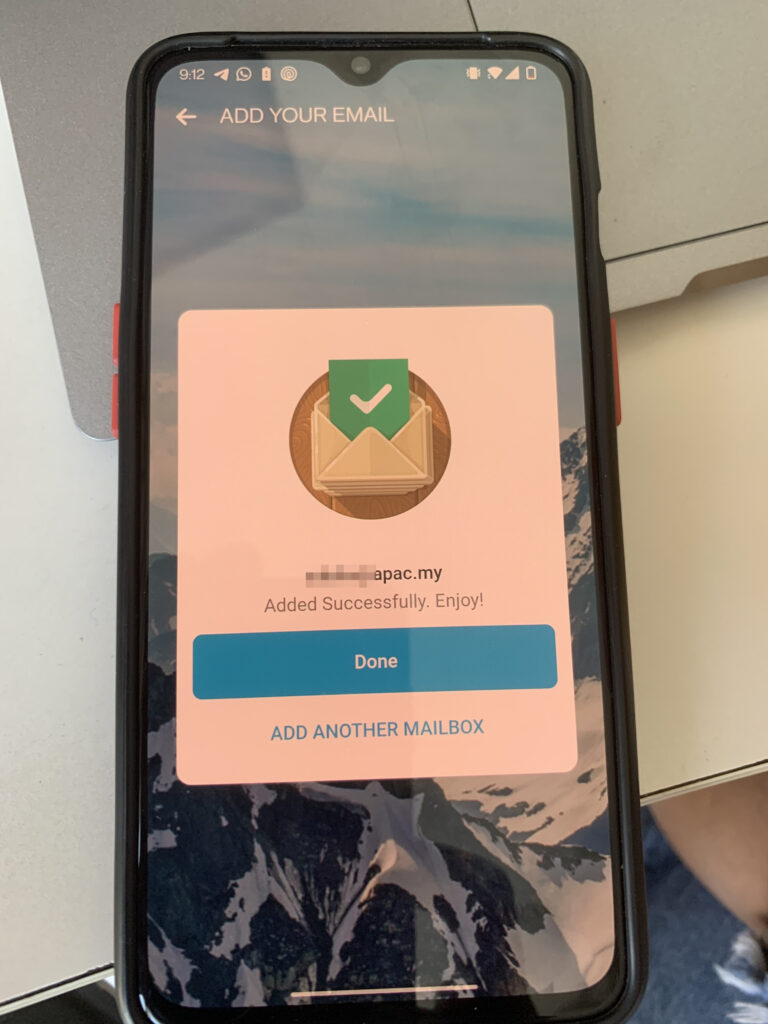 Now you may explore various option from the App.